Eva Collett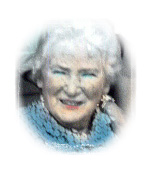 Late 1950's
HELLO THERE,
WHILS'T BROWSING THE ST. PAULS WEBSITE, I CAME ACROSS YOUR REQUEST FOR INFORMATION ON YOUR GREAT,GREAT GRANDMOTHER MRS. EVA COLLETT.
I WAS IN THE ST.PAULS JUNIOR SCHOOL FROM '39 TO '41,SO AS MRS. COLLETT WAS OUR MATRON,I REMEMBER HER VERY WELL INDEED.
AS THE JUNIOR SCHOOL HAD BOYS FROM AS YOUNG AS SIX YEARS OLD,AND LEAVING HOME FOR THE FIRST TIME,MRS. COLLETT WAS REGARDED AS A BIT OF A MOTHER FIGURE.NOT ONLY WAS SHE RESPONSIBLE FOR OUR CLEANLINESS,BUT ALSO OUR SMART TURN-OUT,OUR LAUNDRY AND OUR GOOD HEALTH AND WELFARE.
EVERY NIGHT BEFORE LIGHTS OUT,WE WOULD ALL HAVE TO KNEEL WHILE MRS. COLLETT CONDUCTED OUR PRAYERS.
TOWARDS THE END OF THE SCHOOL TERM (APPROX. MID NOV ), WHEN THE TEMPERATURE WAS DROPPING FAST AND THE SNOW WAS GETTING NEARER,MRS.COLLETT USUALLY HAD A ROARING FIRE IN THE MAIN DORMITORY FOR US TO WARM OURSELVES BEFORE TURNING IN.
THROUGHOUT 1941 MRS. COLLETT HAD A LADY STAYING WITH HER AND HELPING HER WITH HER DUTIES,WE BELIEVE THAT THIS LADY WAS A DAUGHTER,BUT I HAVE NO IDEA OF HER NAME.
I AM IN TOUCH WITH A TEACHER FROM THE JUNIOR SCHOOL WHO TAUGHT FROM THE LATE 30'S TO THE EARLY SIXTIES.THE NEXT TIME I SPEAK TO HER,I WILL TRY AND GET SOME MORE INFORMATION ABOUT YOUR GREAT,GREAT GRANDMOTHER,AND WILL PASS THIS ON TO YOU.
YOU SAY MRS. COLLETT WAS AT ST. PAULS FROM '36 TO '43.THIS IS NOT SO,AS MRS COLLETT WAS STILL THE JUNIOR SCHOOL MATRON WHEN I COMPLETED MY SCHOOLING IN '47.
I HOPE THAT I HAVE BEEN OF SOME HELP,AND AS THE SONG GOES "OH YES ,I REMEMBER HER WELL "
WITH BEST WISHES,
FROM G. ALDRIDGE.